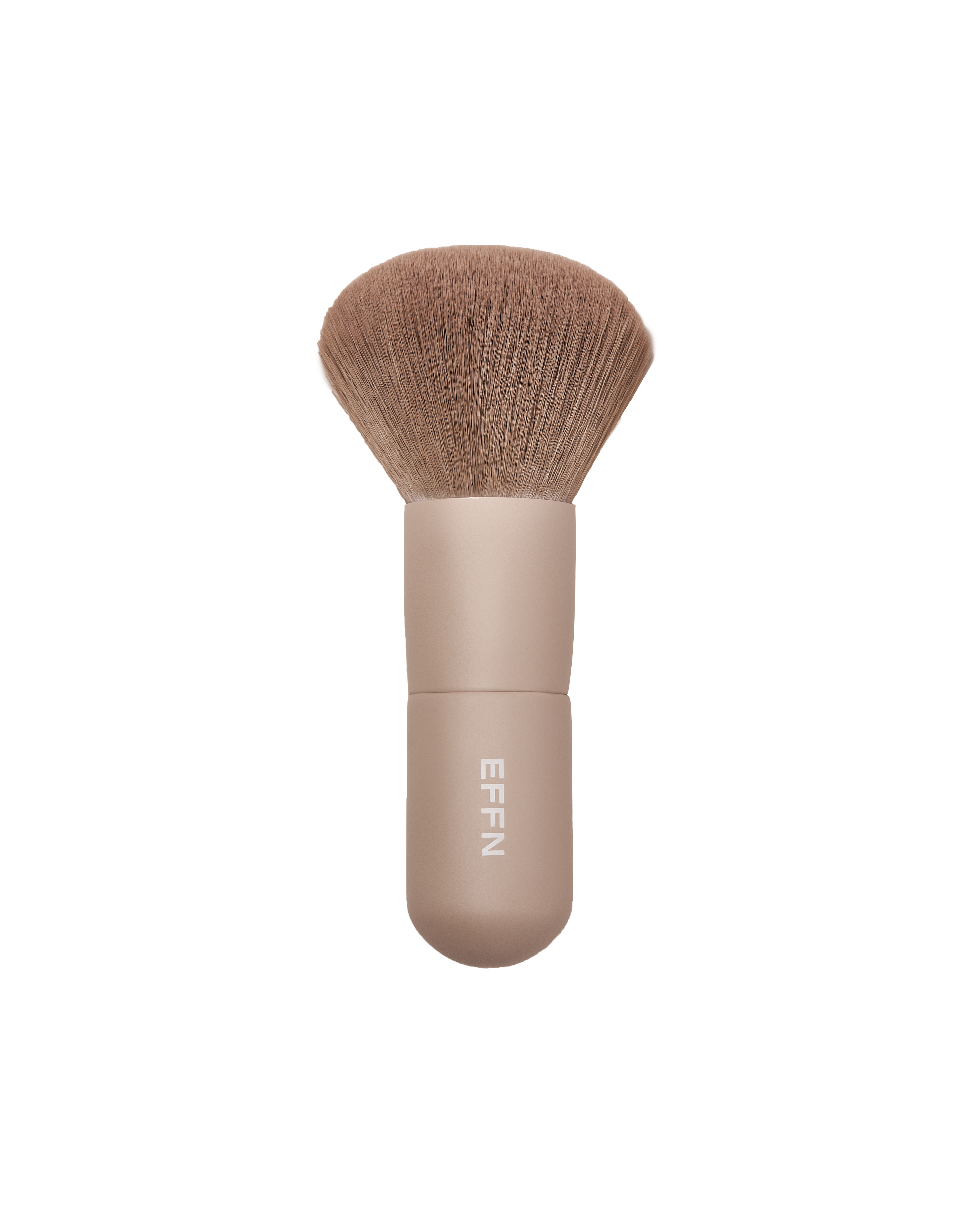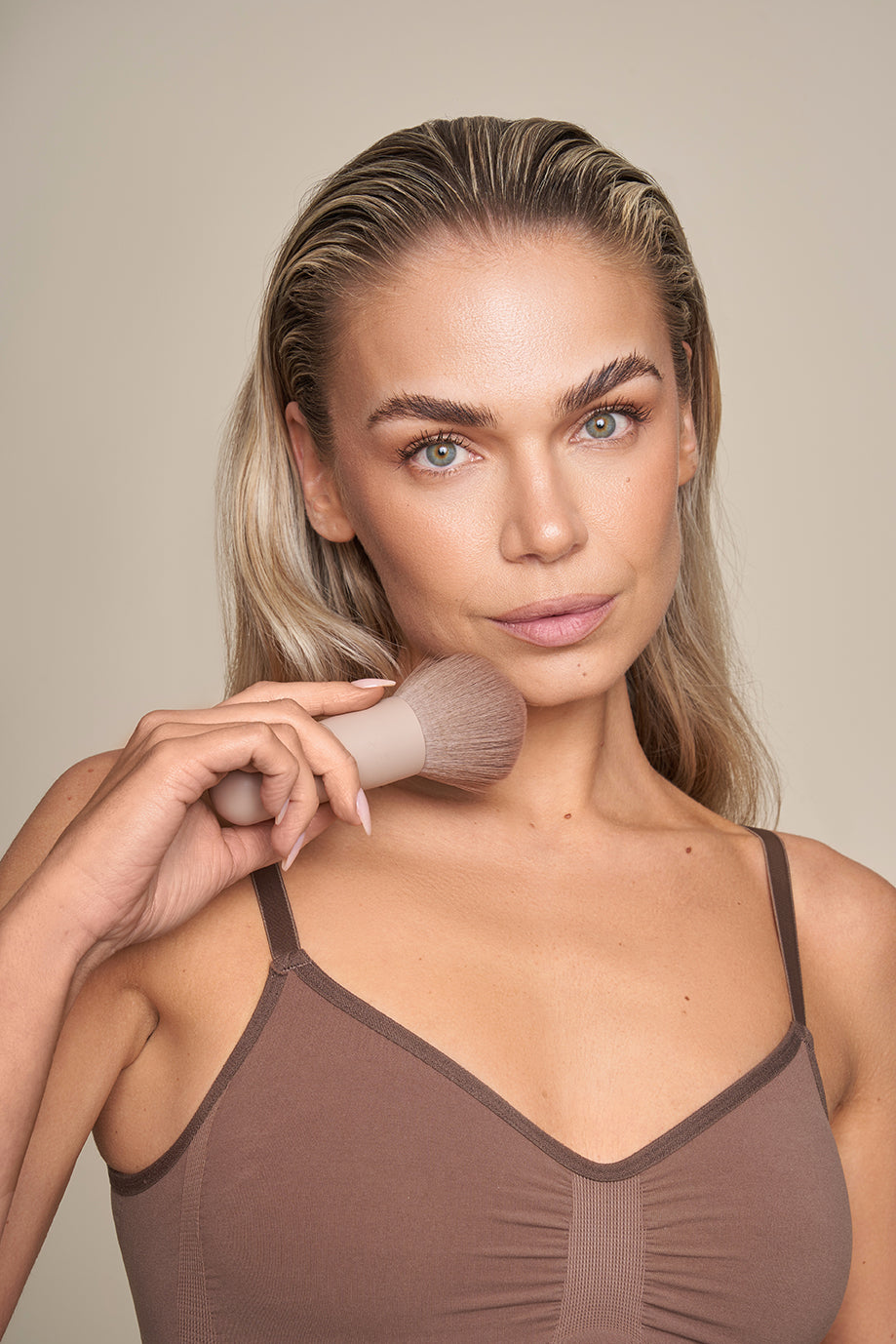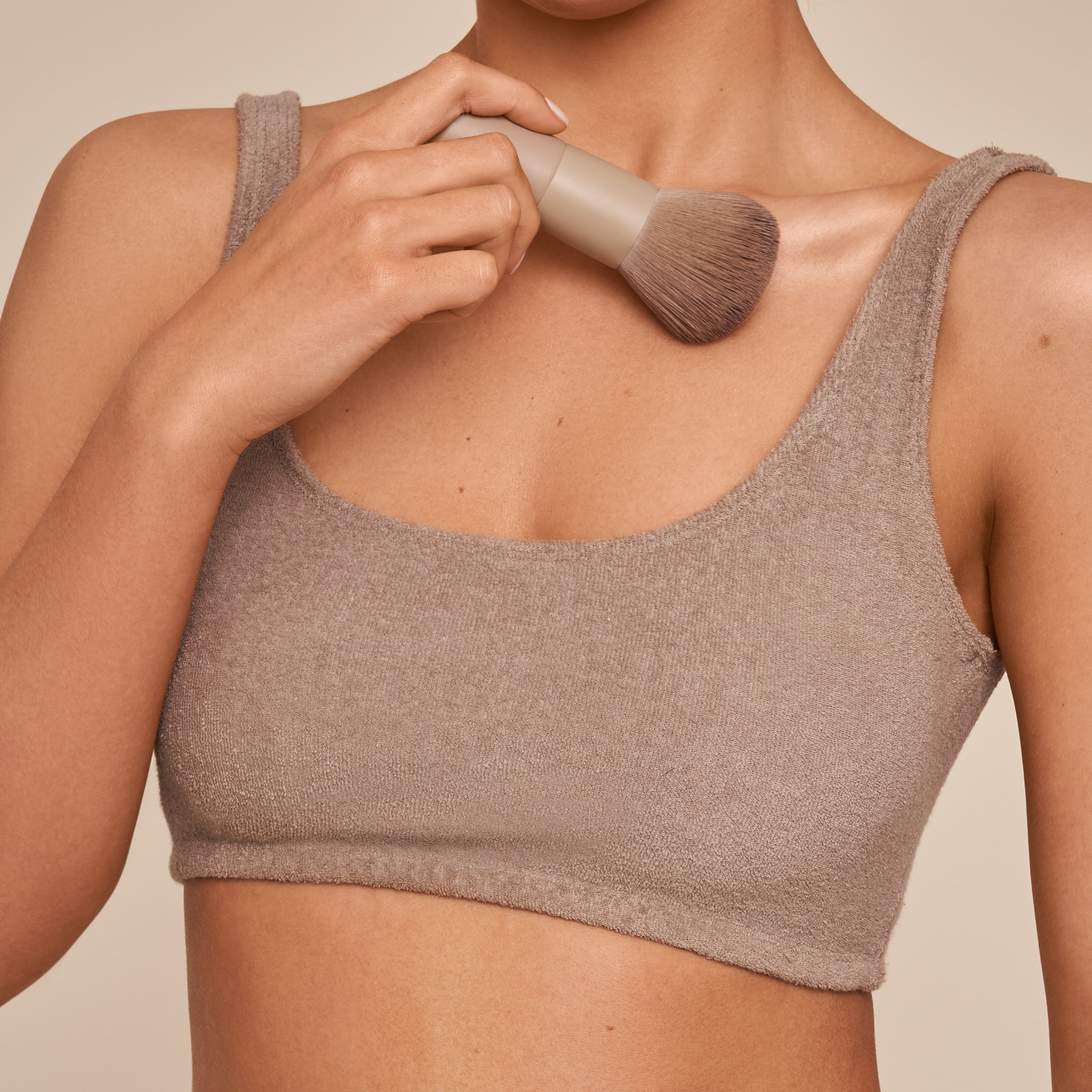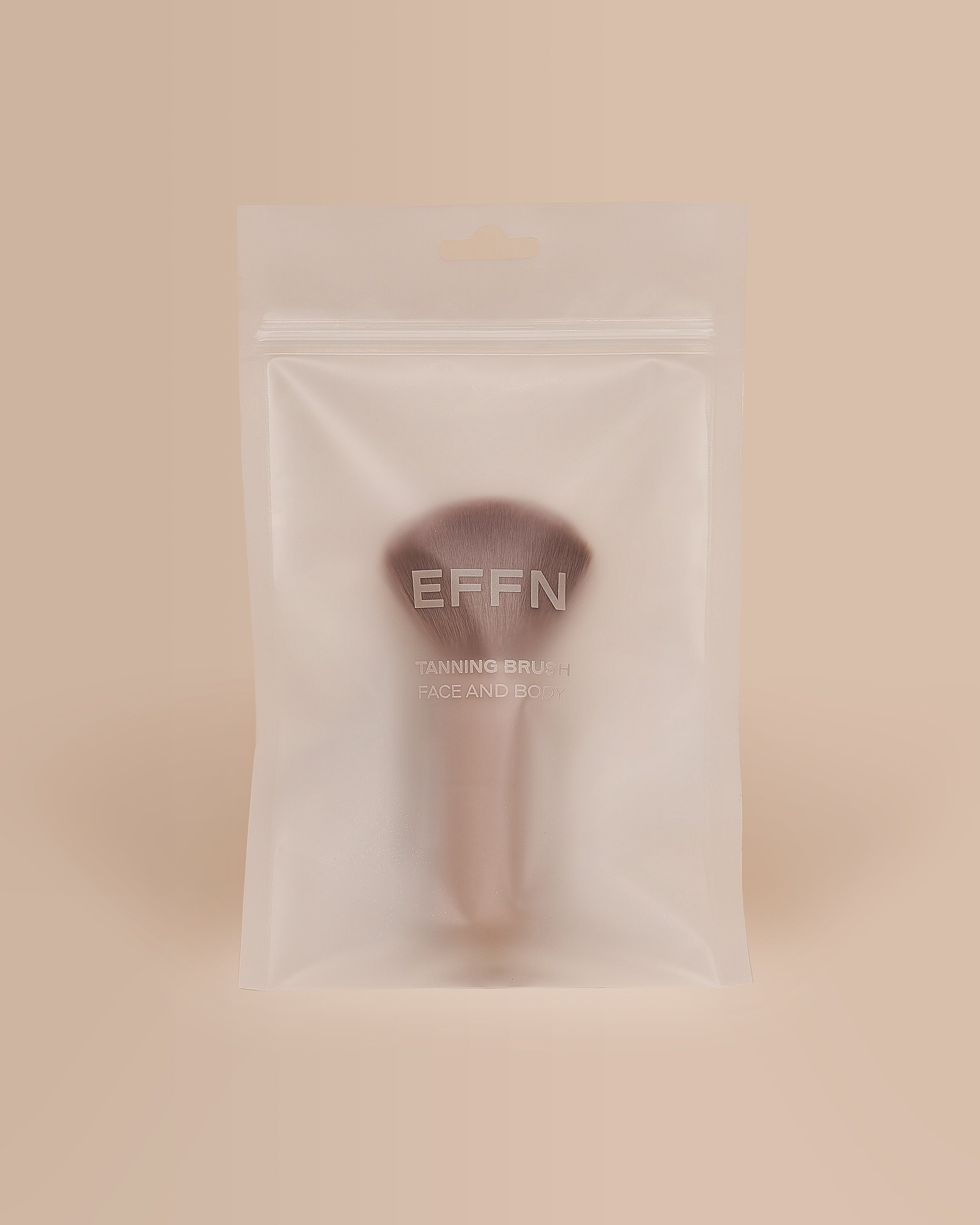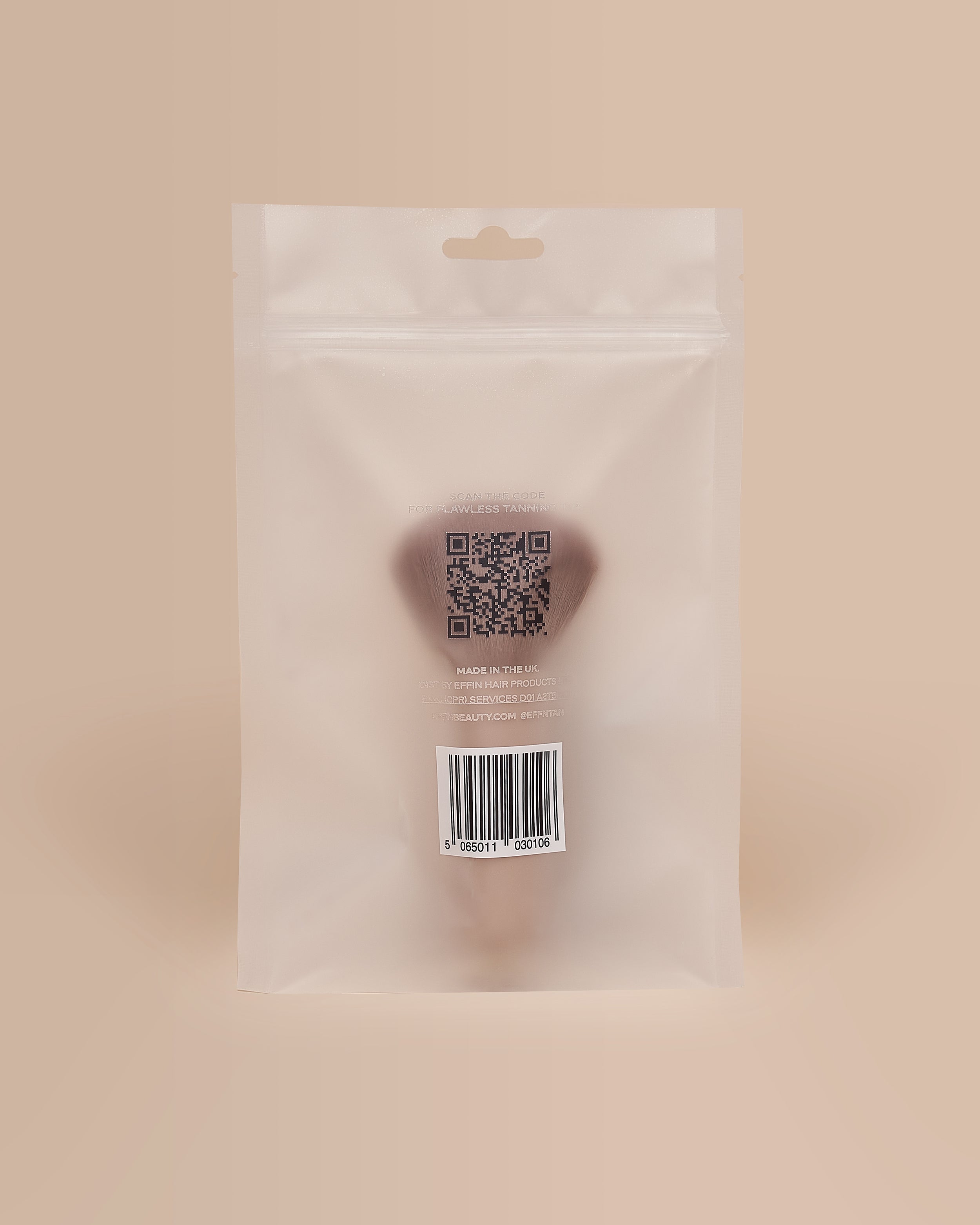 DESCRIPTION
The Tanning brush is great for smoothly applying tanning products across certain areas of the face and body.
APPLICATION
Apply some Tanning Foam, Tanning Water or Gradual Tan to your Tanning Mitt and gently dab the Tanning Brush. Starting from the wrists for hands and shins for the feet, evenly distribute, blending down onto those areas using the residue on the brush. For ears ankles and elbows use sparingly dabbing a small amount to each area.

Care instructions: These gentle, synthetic bristles are so soft and easy to clean. Cleanse regularly with antibacterial soap and then lay flat to air dry. 


SAFETY WARNING
WARNING: For external use only. Discontinue use if signs of irritation appear. keep out of reach of children.